Practical Blind Ideas for Your Bathrooms
Blinds provide essential privacy while allowing you to manage light conditions. There are numerous styles to choose from, ranging from uncomplicated roller blinds to shutters with retractable slats.
Bathroom blinds are an excellent completing touch to a lovely scheme. With these practical yet stylish blind ideas, it's the opportunity to give your bathroom a fresh look.
Go classy with the roman blinds
Some of us may not consider installing Roman blinds in our bathroom. However, as long as there is plenty of air circulation, such as an open window and an exhaust vent, these blinds can make a classy appearance.
Add a bold color to your window
A DIY shutter with a brightly colored frame adds a unique touch to a modern bathroom scheme. For the finishing, you can choose between waterproof vinyl and a wood hybrid.
Be flexible with a fabric changer
If you like to change your trim more frequently than most people, a fabric changer setup is for you. Its hook design helps you to switch out the bathroom's blind for a different pattern, print, or material when you want to give your room a quick and easy makeover.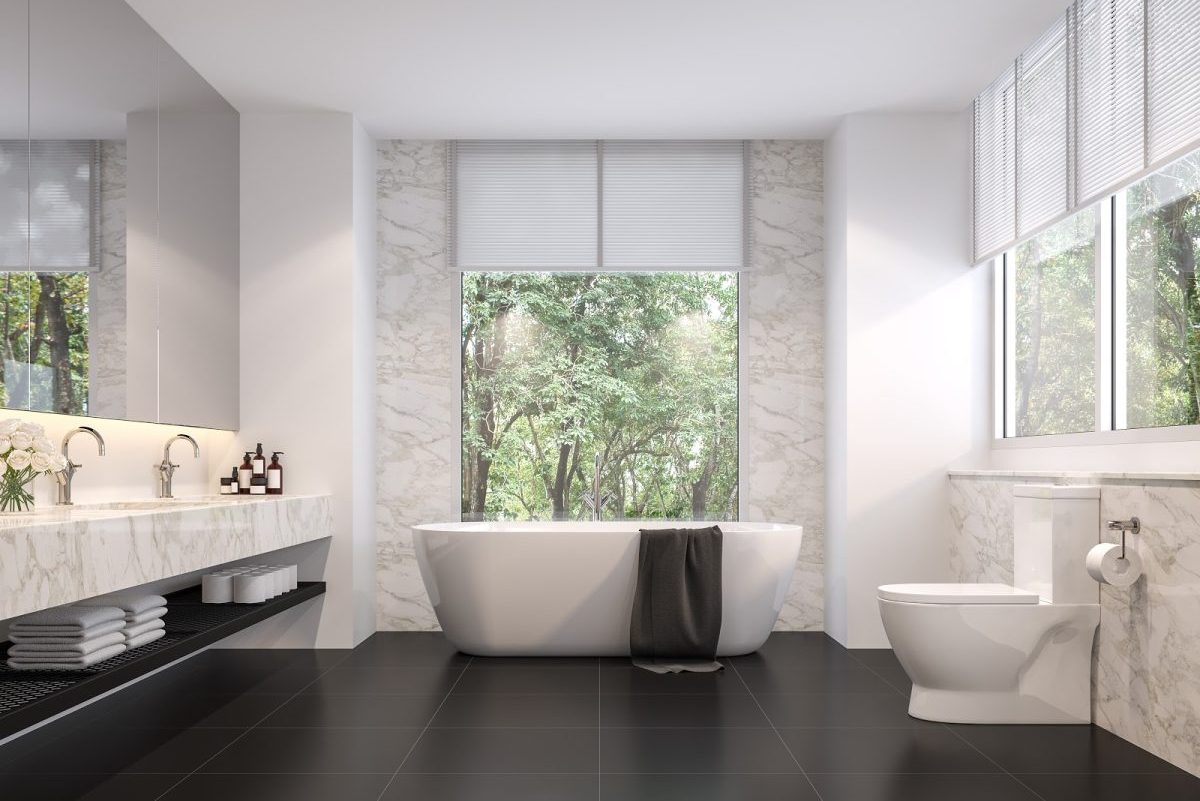 Be adventurous with printed color blinds
Consider a roller blind with a beautiful printed design if you want a practical window treatment that doesn't sacrifice style. A gorgeous roller blind will add a wow-factor and wonderfully feminine touch to your bathroom design.
Order a custom frosted window design
Window film is an excellent way to attain immediate privacy on clear pane windows while also creating a focal point in the shower room with engraved frosted styles. The frosted patterns resemble sandblasted windows and allow plenty of ambient daylight to pass through.
Bring nature into the bathroom with a floral roller blind
Take into account a roller blind in an expressionistic floral print to add a bit of natural charm to a calm bathroom. While roller blinds are quick to install, their panels can be an ugly mess. A pelmet is an excellent way to conceal them.
Experiment with halfway shutters
Many urban residences have bathrooms on the bottom floor with windows facing the street, leaving you somewhat exposed. Cover only fifty percent of the frame with shutters for maximum privacy and natural light.